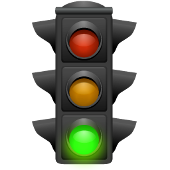 Mobility and Transportation
Publicado a 21/01/2014 e Revisto a 10/01/2017
Mobility and Transportation Maps in the Aveiro Region
Here you will find maps that represent several aspects about mobility, at a regional and municipal levels, such as the road network, railroad network, cycling routes and other specific projects.
Click on the following links to access specific maps.
Metadata of maps found here: Metadata
We hope that these maps are a useful tool to find what you're looking for, while exploring the information available about the Region.
If you didn't find what you're looking for, send us an email (geral@regiaodeaveiro.pt) with aspects that you would like to see published.
Tags: câmaras, ciclovia, cim, cira, ferrovia, mobilidade, municipais, município, pistas, sedes, sig, transportes, vias